The Four Seasons, A. Vivaldi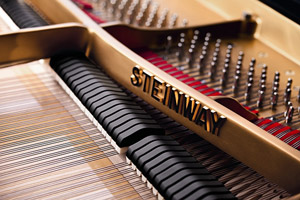 The Four Seasons is the name given to the first four concertos for violin which come from the great composition Opera 8, Il cimento dell'armonia e dell'invenzione (The Contest Between Harmony and Invention) by Antonio Vivaldi. Great virtuosity distinguishes each of the concertos, where the soloist's skill stands out in the technically difficult passages and in the representation of the sounds of nature.
The work is divided into four parts: Spring, Summer, Autumn and Winter, and on this occasion they are performed for you by the orchestra Concerto Barocco di Roma.
Extract of the programme:
Antonio Vivaldi

The Four Seasons

Spring: Allegro - Largo - Allegro
Summer: Allegro - Adagio - Presto
Autumn: Allegro - Largo - Allegro
Winter: Allegro - Largo - Allegro