Tosca, Opera by G. Puccini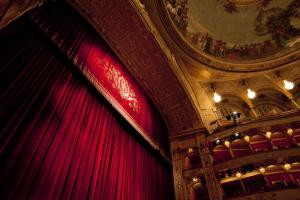 Tosca by Giacomo Puccini comes to Rome, where the action of the opera itself unfolds, on the same stage where it was premiered on 14 January 1900 – the Teatro Costanzi, Teatro dell'Opera di Roma – and with a production which follows the original design of the premier.

This opera in three acts – with Italian libretto by Giuseppe Giacosa and Luigi Illica, based on the play La Tosca (1887) by Victorien Sardou – is one of the composer's most famous, together with Madama Butterfly and La Bohème. It is also one of the most representative operas of Italian verismo, which can be appreciated in terms of a dramatic intensity that is unequalled in any of Puccini's other operas.
Musically speaking, Puccini maintains his style of musical continuity, where arias, recitatives, choruses and other musical forms interweave throughout the whole work.
In Tosca we can find some of the best-loved arias in the operatic repertoire, such as the beautiful romanza sung by Mario Cavaradossi Recondita armonia, the intense Te Deum in the final scene of the first act, Tosca's aria Vissi d'arte, and the Mario's famous aria E lucevan le stelle.
Love, passion, desire, drama, intrigue, jealousy, deception, violence and death intertwine in this emotionally charged opera, where Puccini also shows the power of the strong over the weak at a complicated moment in Italy's political and religious history.

The action takes place in Rome in June of 1800, following the defeat of the Austrian army by Napoleon at the Battle of Marengo (Italy). The drama involves three main characters: Floria Tosca, a famous singer who is in love with the painter Mario Cavaradossi; Mario himself, who has helped a fugitive to escape; and the Baron Scarpia, the police chief of Rome.

Emotions run high in this intense drama by the magnificent Italian composer Giacomo Puccini.