Madama Butterfly, Opera by G. Puccini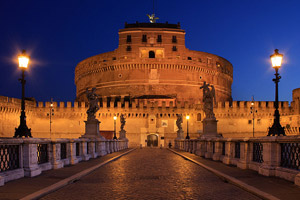 A cursory glance at the cover of almost any programme for Madama Butterfly and it would be easy to dismiss Giacomo Puccini's sixth opera as an early twentieth-century curio; a stylised vision of Japan crafted for European eyes. Yet today when so little remains strange to us, the sound of Madama Butterfly, a remarkable musical fusion of east and west, still has the power to capture our imagination.
Verismo and Exoticism were in many ways a strange mix. How could anything that was unfamiliar seem real? However, Puccini was fortunate to have people around him as keen as he was to bring Madama Butterfly to life. Not only did he have the wife of the Japanese ambassador to Italy to thank, who both sang and provided him with score upon score of her country's folk songs, but also one of his librettists, Luigi Illica, who took the long journey to Japan to conduct his own study of the islands.
The tale of Madama Butterfly is one of tragedy and heartbreak. The heroine, Cio-Cio-San, is a young geisha who falls in love with an American naval lieutenant, Pinkerton. In order to marry him, she renounces her faith and brings shame to her family. When his tour of duty comes to an end, she harbours the belief that one day he will return to her and the baby son she has borne him. Three years later, Pinkerton does come back - with a new wife - to stake his claim to his child.
Cio-Cio-San's aria, Un bel dì, vedremo, may be Madama Butterfly's best-known extract of music, but it is the extended love duet at the end of Act One that is perhaps the opera's most astonishing. As both orchestra and singers reprise the chromaticism of Ancora un passo, the audience is transported to another place; one that is not of our common reality, but that nonetheless takes full control of our emotions.
Premiered on 17 February 1904 at the Teatro alla Scala in Milan and still today one of the most regularly performed works in the operatic repertory, the Teatro dell'Opera di Roma's presentation of Madama Butterfly against the extraordinary skyline of the Baths of Caracalla (Terme di Caracalla) is an experience that opera was made for.