Il trovatore, Opera by G. Verdi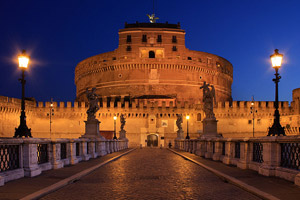 Giuseppe Verdi knew what it took to get a reaction from his audiences. No matter how implausible the plot, you always feel, with Verdi, that it's the characters who matter. Whether jealous, vengeful, sad or in love, finding the means to express their personalities was very much what led Verdi to write great music.
Based on a play by Antonio García Gutiérrez and composed to a libretto by Salvatore Cammarano, the drama of Il trovatore hinges on a tragedy that comes full circle in its final moments. At the beginning of the opera, we learn that Azucena, enraged that her mother has been wrongly sentenced to death for witchcraft, throws her own child, in a fit of madness, onto the funeral pyre instead of Manrico, the infant brother of her mother's executioner, the Count di Luna.
Azucena raises Manrico as her own only for he and di Luna to become each other's sworn enemy. To make matters worse, they both love the same woman, Leonora. When Manrico is captured by di Luna, Leonora pleads for his life, with herself as the prize. The Count accedes to her request, but when he discovers that Leonora has poisoned herself to stay true to Manrico, he condemns him to death anyway. It is only as the axe falls on the prisoner's head that Azucena finally reveals who Manrico really is.
Famous for the energy of its "Anvil Chorus", Il trovatore gives each of its four principals - Leonora, Azucena, Manrico and the Count di Luna - memorable set pieces as Verdi explores and exploits their psychological makeups. Indeed, few operas can match Il trovatore's brilliant dramatic contrasts.
Compare Leonora's tender recollection of hearing Manrico, the troubadour of the title, sing to her in "Tacea la notte placida" ("The night was still and quiet") with Azucena's desperate memory of her mother, burned at the stake for a crime she didn't commit, in "Stride la vampa!" ("The crackling flame fizzles!") and you get a sense of why Verdi is acknowledged as one of the true masters of opera.
First performed at the Teatro Apollo on 19 January 1853, Il trovatore now returns once again to the city chosen for its premiere, this time at the Teatro Costanzi, the Rome Opera House. Don't worry about suspending your disbelief a little when it comes to Azucena's particular approach to motherhood; the emotional sincerity of Il trovatore is never in doubt. It is, quite simply, a work that cannot fail to exhilarate anyone who sees and hears it.